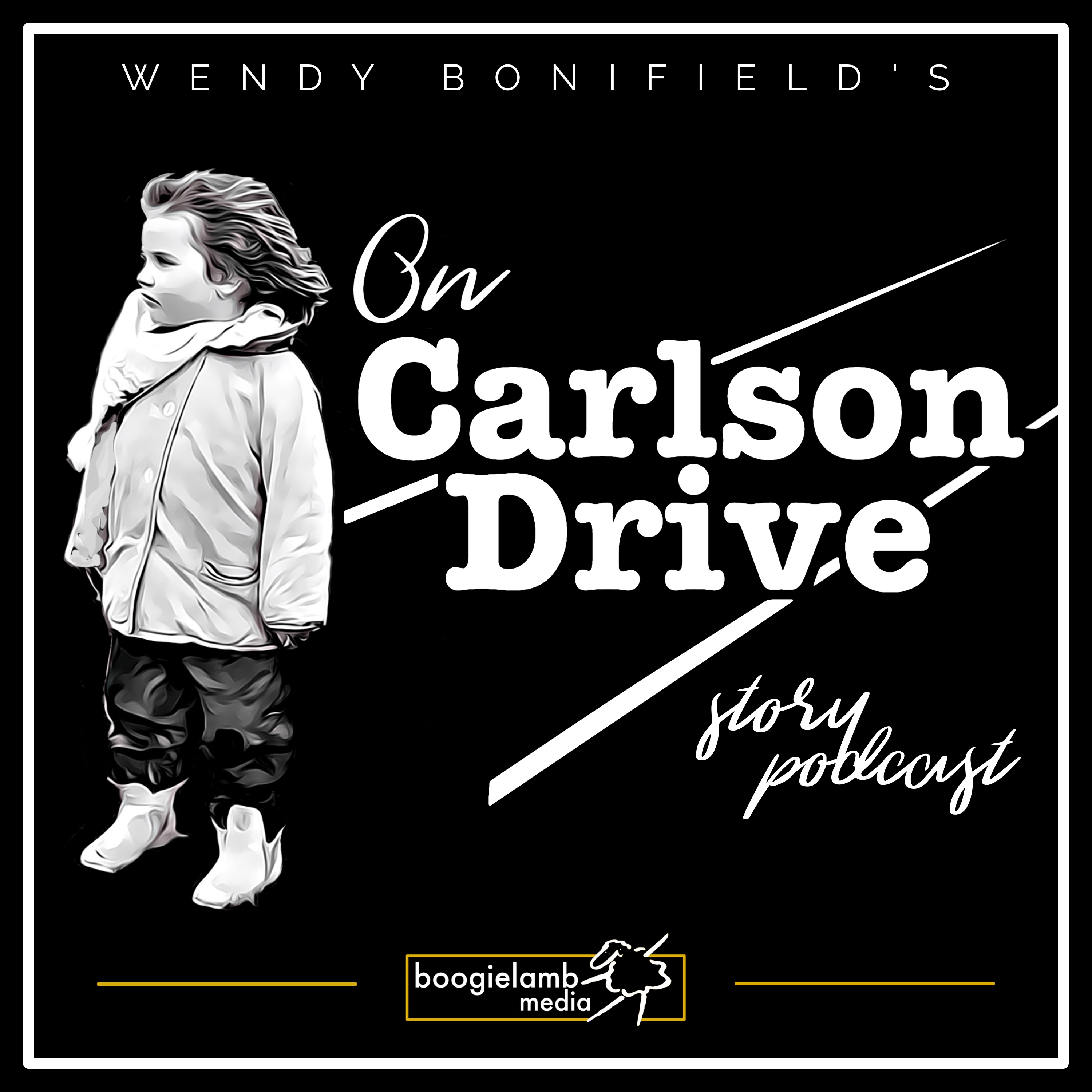 From boogielamb media comes the story podcast On Carlson Drive, a dusty little dirt road of memories from the wit and whimsy of storyteller Wendy Bonifield.
Featuring stories of life, love, and family as well as conversations with the characters who bring them to life, On Carlson Drive takes a look at the tales we tell and the people we get to know through the stories they share. We invite you to pull up a chair and get to know Wendy and her family as she takes us on a journey of stories of long lost playmates and sibling squabbles, obnoxious little brothers and weekends with the cousins…family dinners and falling in love…And along the way, you just might be reminded of your own.
Come take a walk with us On Carlson Drive.